Registered office address UK
We can provide a London based UK address for companies and offer a full postal service if required.
Prestigious central london address
Every company needs to belong somewhere and therefore have its own address. This address is public - so do you really want it based at your home?
We understand the challenges of running a business and the need for a professional and credible address. With our virtual office service, you can have a prestigious London address for your business documents and have the convenience of a postal service.
Finance Box partner with a London office address. This address doubles up as a service address for all your Directors and assists with keeping your personal details private.
Our service allows also for the scanning of your mail delivered at the London address and delivered to you electronically.
Our virtual office service also offers the option to use our address as your legally required public business address. This means that our address can be used for all of your website, business cards, and other marketing materials. This will give your business a prime location in London and help make a good impression.
Learn more and start your journey to success!

You've probably heard the phrase "cash is king". But why is cash king?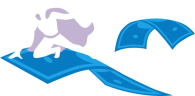 We'll make sure your employees are paid correctly and on time, whilst keeping up to date with HMRC deadlines and payroll legislation.

We'll make sure your returns are accurate, compliant and filed on time.